Nissan Rogue, Midway Nissan and the City of Oshawa at Play
You may have seen this flashy Nissan Rogue around town. This 1/1 custom job is our way of helping the children of Oshawa enjoy their parks this summer. We're proud to announce we're sponsoring [email protected], the City of Oshawa's playground program.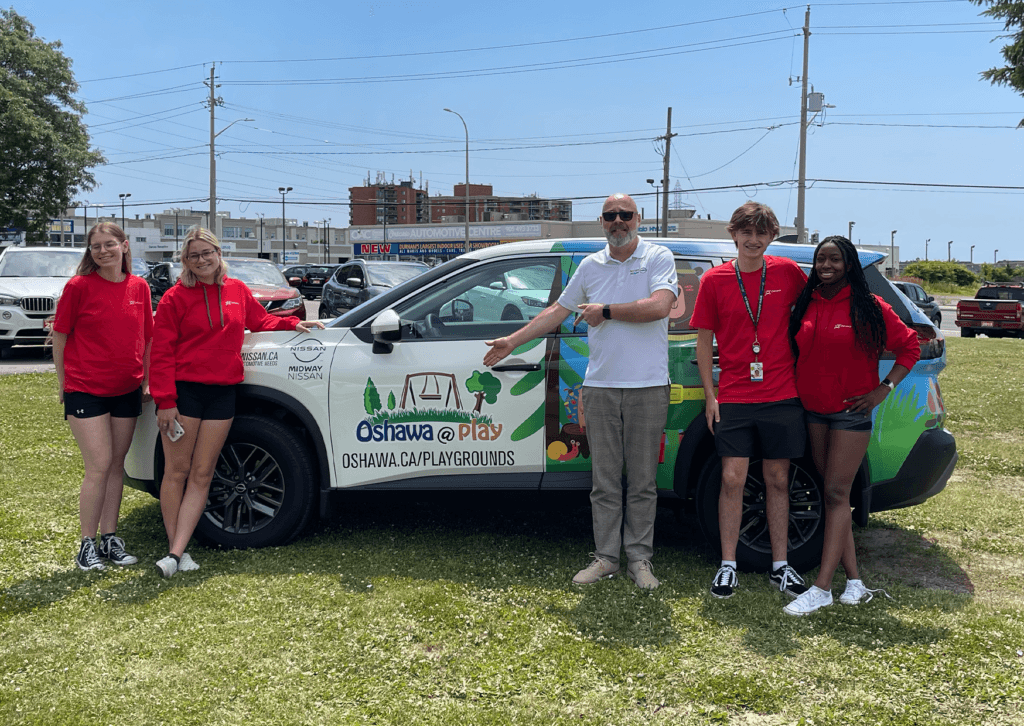 Until August 26th Play Leaders from the city will be providing children between the ages of 5 to 12 with engaging activities at several playgrounds. Children joining the playground program will make crafts, play games with other children, and take part in several other fun activities.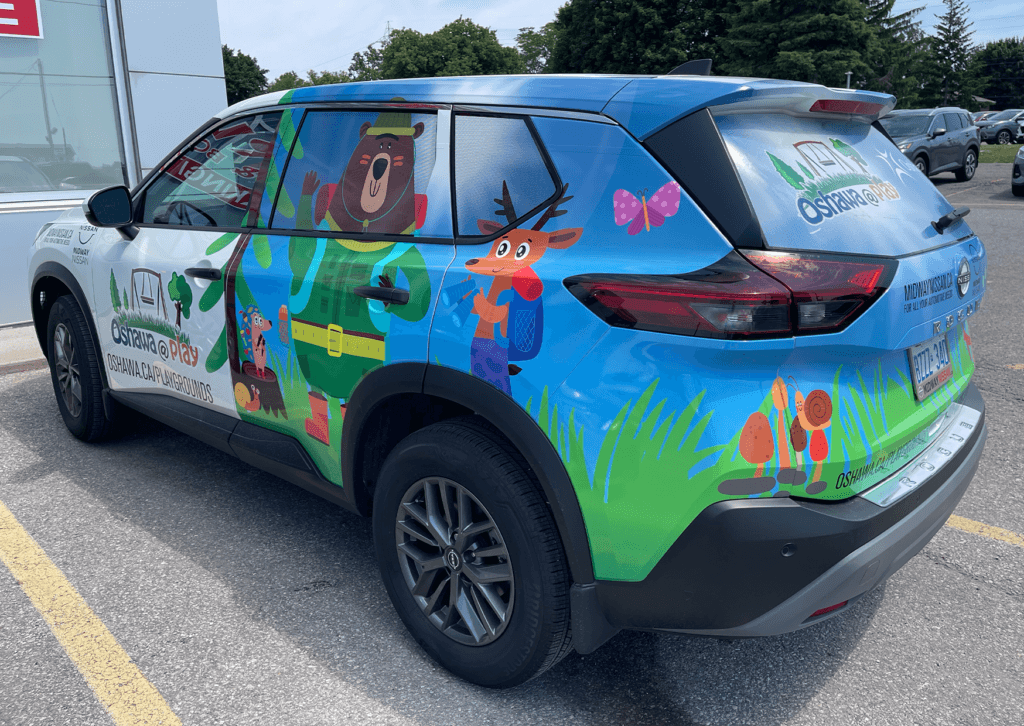 This program is free, and drop-ins take place twice a day from Monday to Friday at several locations including Waverly Public School, Sherwood Park, Mount Joy Park, Thornton Park and many more. A full schedule and list of locations can be found on the [email protected] webpage.
The Playground Program is also holding a one-night-only Playground Fun Night at 7:00 pm on July 29th.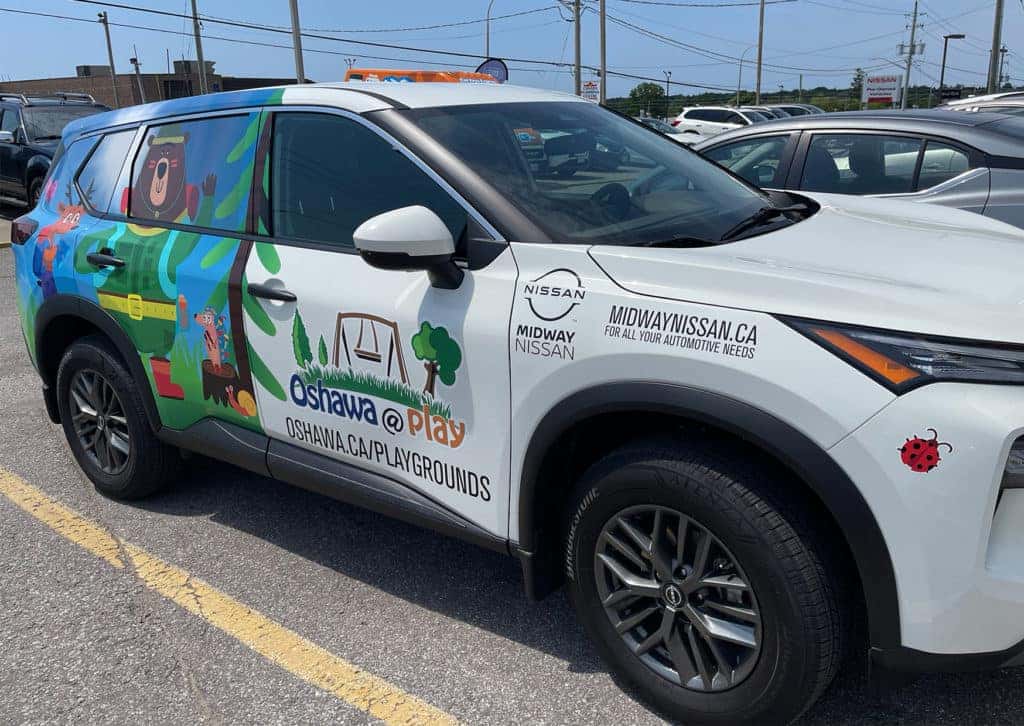 If you're looking for a fun, free, outdoor activity this summer you can't go wrong with the [email protected] playground program and if you like the way their sponsored vehicle looks, we can help with that.
The 2022 Nissan Rogue blends modern styling and state-of-the-art safety equipment into an SUV that thrives on modern roads. The Rogue starts under $30,00 with six different trims and a dozen colour combinations we are confident there's a version you'll be happy to see in your driveway.
To shop our full range of in-stock Rogues click here. We'd also be more than happy to help with any service or used car needs you may have.