Why Nissan is One of the Most Socially Impactful Brands Ever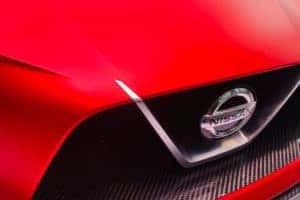 Nissan has been aware of society's essential businesses and sports for years. They have always vowed to do their part in improving communities worldwide by investing in people, developing new cutting-edge technologies, and focusing on sustainability. Recently, they were ranked as "one of the world's most socially impactful brands" through the Laureus Sport for Good Index.
Today, let's explore further why Nissan is a socially impactful brand. Here's what you need to know:
How Did Nissan Become One Of The World's Most Socially Impactful Brands?
The Laureus Sport for Good Foundation is a nonprofit organization that recognizes and supports socially responsible initiatives happening in sports. It also awards athletes who are making a positive impact in their communities. The organization publishes a report that features the most socially impactful brands globally. This year, Nissan became the first Japanese automaker to make a list.
Nissan was selected based on its two initiatives: the Nissan Sport for Society and the Nissan Eco-innovation programs. These programs aim to reach out to local communities and positively impact them. The two programs are:
The Nissan Sport for Social Initiative
This program is intended to provide a better environment for both athletes and fans. Nissan believes that sport is more than just an activity that is fun and healthy for children. It also aims to develop children's skills and help them become better leaders in the future. This program also helps children become more engaged and active in the community.
Nissan's efforts to support the Nissan Sport for Society Initiative are channeled through local communities. They have established partnerships and developed engaging activities that foster the development of youth athletes.
How is Nissan Using Their Engines to Make a Difference?
Nissan's visual identity as a socially responsible brand is mainly driven by its engines. The company has been delivering high-caliber engines for over 60 years. Their commitment to high performance and innovation has allowed them to contribute to the growth of the automotive industry.
Nissan's engines have helped their brand come to life. Today, people are inspired by the brand's socially responsible initiatives and their engines. This has led to a three percent growth in brand trust and three percent in the purchase intent market competitive research.
All New Car Sales To Be Electric By 2030
Nissan will be increasing their EV sales by five times and developing new EV models every year. The company has also pledged to reduce the carbon dioxide emissions of all its new vehicles by 90 percent by 2050.
Nissan made a global impact with its engines. It has also made a great impact by promising to offer all-electric car sales by 2030. This announcement was made to give the planet a better future. The company is committed to reducing emissions and improving fuel economy.
The company also said that they would increase their efforts to provide high-quality, safe, innovative, and accessible products to their customers. Nissan has also renewed their goal to increase production efficiency by 40 percent by next year. The decision by Nissan to invest in electric cars is a win-win for everyone on the planet.
The Bottom Line
For more than 100 years, Nissan has been developing high-quality cars and engines. They are now leading the push toward developing electric vehicles that are more human-centric. This is a testament that Nissan is not only an innovative brand. They are also committed to sustainability, innovation, and social responsibility.
If you are looking for a Nissan Car Dealership, we can help you. Midway Nissan is a Nissan dealership located in Whitby, ON, Canada. With competitive pricing and a wide selection of new and used Nissan vehicles, we aim to treat our community and the nearby regions with the service you deserve. Contact us today to learn more and get started!