Meet The 2019 NV Passenger
TAKE ON CHALLENGES. Defy the definition of what's possible with room for up to 12 and the versatility of a class-leading 324 seating configurations. Feel the confidence that comes from rigorously tested components backed up by America's Best Commercial Van Warranty (see dealer for limited warranty details). Don't go home, go big. The 2019 Nissan NV® Passenger. TAKE ON TODAY.
INCREASE YOUR FLEXIBILITY
With 324 seating configurations, NV Passenger gives you plenty of options for transporting gear. Remove the fourth-row seats and the volume jumps to 89.4 cubic feet. Take out the third row as well, and you've got 151.6 cubic feet of space. And with all the rows removed, there's a massive 218.9 cubic feet of cargo space ready for you to use.
BUSINESS CLASS
With integrated headrests, more space between rows, slide-out cup holders, available reading light and power outlets, the NV® Passenger van takes comfort to the next level.

Stop squinting to see. Turn on one of six individual reading lights.

Overhead A/C vents ensure every passenger's ride is the perfect temperature.

Individual backrests and headrests for every passenger.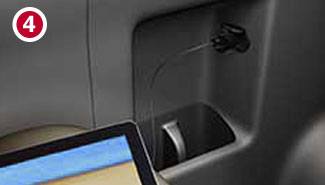 Passengers stay plugged in to available centre aisle, console and rear power outlets.

Slide-out-under-seat cup holders are available in every row.

Two floor heater vents per row plus overhead A/C vents and dual heater units in the front and rear equal satisfied passengers.
CAPABLE CABIN
When the driver's seat needs to turn into an office chair, NV® Passenger has you covered. With a flexible class-exclusive available multi-tasking centre console, fold-down passenger seat, and plenty of power options, productivity never has to slow down.
CONNECT WITH MORE THAN JUST THE ROAD
En route, on break, or dialed in to a meeting, see how the NissanConnectSM system with navigation and apps gets you from A to B in the smartest — and most entertaining — way possible.
SIRIUSXM® TRAVEL LINK
With services like weather maps and fuel pricing, SiriusXM® Travel Link help you avoid delays and fill up with your bottom line in mind.
BLUETOOTH® HANDS-FREE PHONE SYSTEM
Bluetooth Hands-free Phone System makes it easy to stay connected to the road while staying in the conversations.
SIRIUSXM® SATELLITE RADIO
On your way to the next job or punching out for the day, SiriusXM® Satellite Radio get you moving in the right direction with tunes, news, sports, and more.
PERFORMANCE
When it comes to making the toughest commercial vans you can buy, we go the extra distance for you. We simulate years of corrosion, soaking a vehicle with salt, baking it, then pounding it around a test track. We wreak havoc with suspension and body components by driving through potholes, dips, and over 4 x 4 beams. Special chambers crank up the heat to 140° and humidity to 95% to break down seals and age interiors. We go to such extremes because every day, you depend on your Nissan Commercial Van to do your job. And that's the motivation for us to do ours.
V6 ENGINE
The 4.0-L V6 delivers seamless power with optimum fuel efficiency.
V8 ENGINE
The 5.6-L V8 boasts a forged crankshaft and cast-iron cylinder liners for maximum strength.
SAFETY FIRST
The NV Passenger van is equipped with eight standard air bags, including roof-mounted curtain side-impact supplemental air bags with rollover sensor for rollover head protection for all outboard passengers.
IMPACT ZONES
A heavy-gauge steel passenger compartment helps protect what's inside, while front, rear and side impact zones absorb energy, to help maintain the integrity of your van.
BRAKES
14" Brakes are the largest in its class. Can you afford to choose anything less?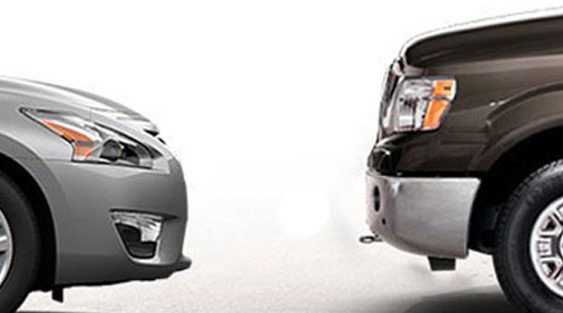 RIDE HEIGHT
Passenger van's bumper is at the height of most cars on the road, improving compatibility and helping to protect your passengers in the event of a collision.
Get Your 2019 NV PASSENGER at Midway Nissan.
Call us at (905) 668-6828 of fill out the form below to get best rates.