Nissan Owners Can Now Use MyNISSAN App
MyNISSAN App In Canada Now
Nissan Canada has recently launched the MyNISSAN App, which is now available for download on both the Apple App Store and Google Play. The app is designed to make life easier for Nissan owners by providing a one-stop shop for all aspects of their Nissan ownership experience, both inside and outside of their vehicle.
The app includes a variety of features that bring together all areas of ownership, from scheduling a service appointment at a preferred retailer to accessing remote vehicle features such as climate control, remote start and stop engine, and more.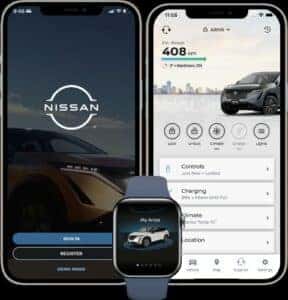 Furthermore, the app also notifies customers about relevant vehicle maintenance, service campaigns, and emergency services. Additionally, Nissan ARIYA owners can access exclusive features for their EV, including Remote Battery Status. With the MyNISSAN App, Nissan owners can streamline their ownership experience and access all the resources they need in one convenient place.
Laura Kutlesa, Senior Manager, Customer Journey at Nissan Canada Inc., says "As an innovative brand, we, at Nissan Canada, are committed to continuing to deliver value to our customers. To increase the customer experience and provide a seamless and convenient journey in today's digital age, we launched MyNISSAN app with the aim of providing a best-in-class connected experience to our Nissan customers in Canada."
For more information about the app, visit www.nissan.ca/MyNissanApp.