Our VIP Nissan Sale is on until March 31st! For a Limited Time, Get Amazing Incentives on In-stock and Incoming New Nissans!
Midway Nissan Express Service
We'll Meet Your Service Needs Quickly and Efficiently
Our team of Nissan trained technicians has a system that saves you time, without the chance of missing necessary repairs. When you bring your Nissan into our team for Express Maintenance you'll get an oil and filter service, followed by a Nissan trained technician thoroughly inspecting your vehicle. This includes a multi-point inspection, tire tread depth check, wheel alignment assessment, recall history check and a touchless carwash.
---
Complimentary multi-point inspection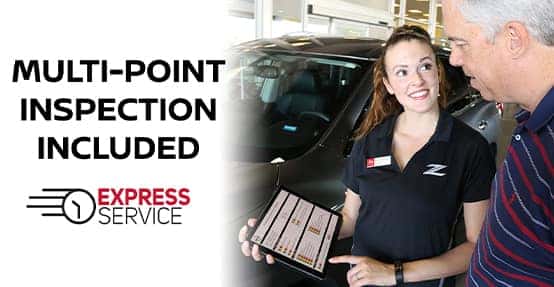 Nissan's Express Service is all about meeting, then exceeding your expectations. Imagine the convenience of having all your necessary maintenance done under one roof, performed by Nissan factory-trained technicians using Nissan Genuine Parts while providing a time commitment that fits your schedule.
We are committed to getting you safely back on the road as efficiently as possible. Make an appointment or simply drop in and our expert Service Advisor will customize the service according to the mileage of your vehicle. Following the Nissan factory maintenance menu, we will provide the exact service your vehicle needs.
---
Multi-point inspections includes: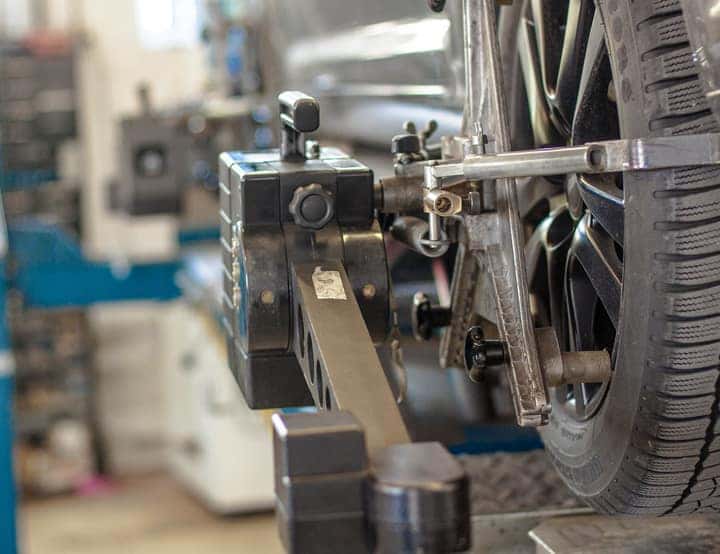 Interior and exterior
Horn Operation
Headlights
Turn Signals
High Beams
Fog Lights
Wiper Blades (front & rear)
Tail Lights
Brake Lights
Reverse Lights
Exterior Lamps
In-Cabin air filter (micro filter)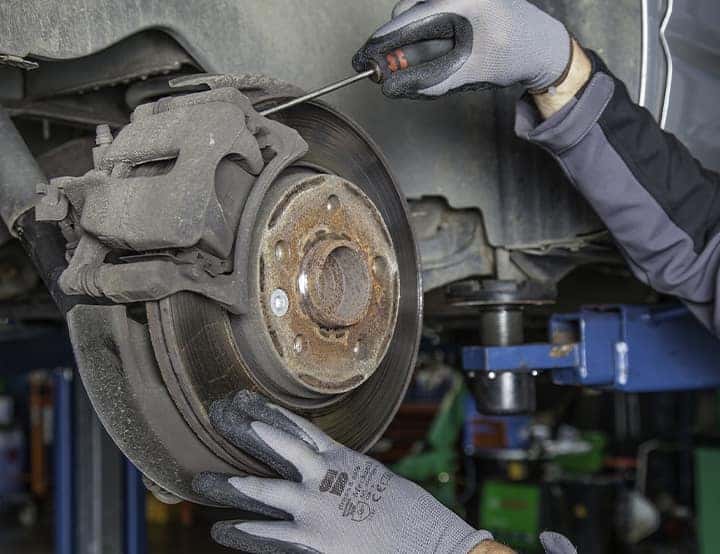 Under hood
Engine Oil
Coolant
Power Steering Fluid
Brake Fluid
Windshield Washer Fluid
Automatic Transmission Fluid
Cooling System Hoses
Heater/AC Hoses & Connections
Radiator Core and Cap
Engine Air Filter
Drive Belts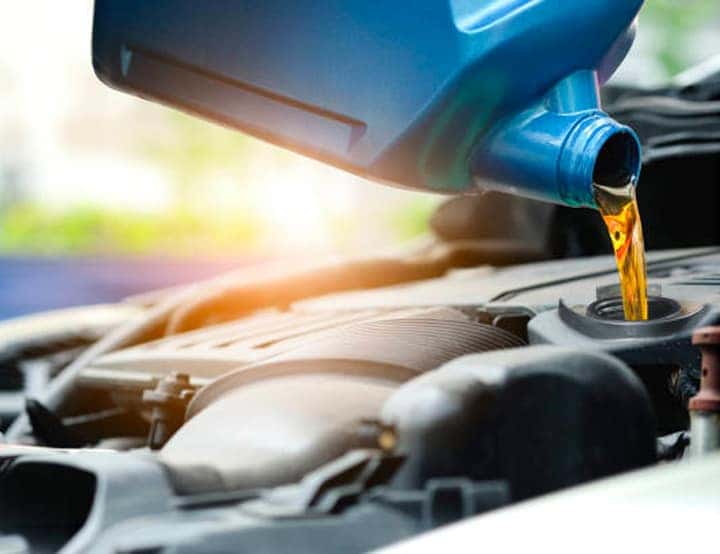 Under vehicle
Rear Shocks / Suspension
Rear Subframe
Differential (Check for leaks and overall condition)
Drive Shaft
Muffler / Exhaust / Mountings
Front Shocks / Suspension
CV Boots
Tie Rods
Bushings
Axles – Visual Inspection for Leaks
Fluid Leaks (oil / Transmission / Coolant)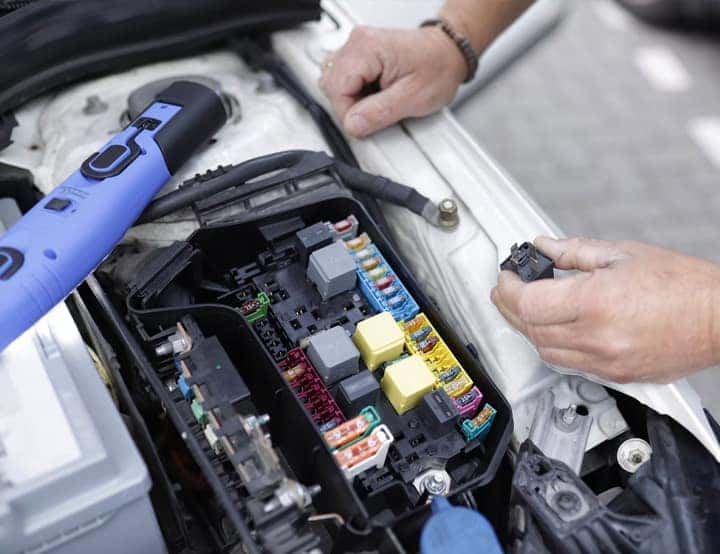 Battery inspection
Terminals / Cables / Mounting
Capacity Test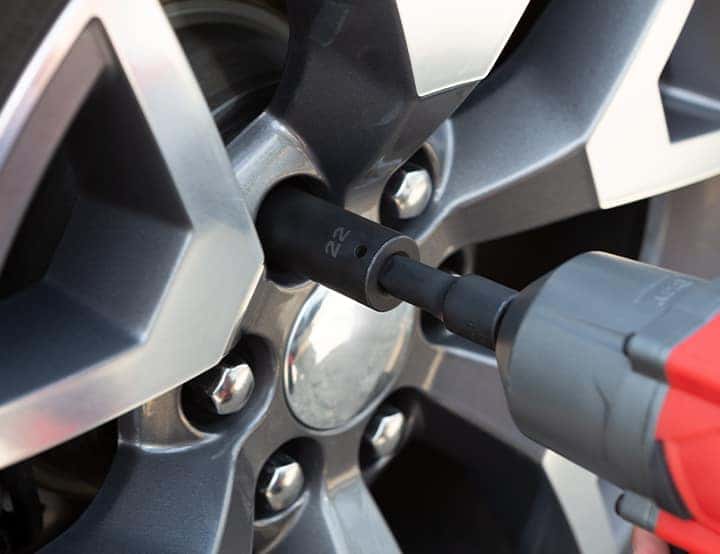 Tires inspection
Measure tread depth
Check / Adjust Pressure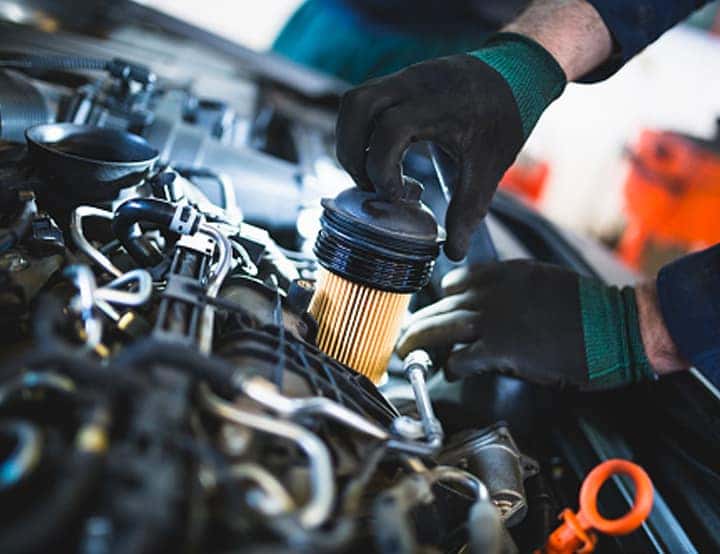 Brakes inspection
Measure pad thickness
Check rotor condition
FAQ's
It can vary depending on how busy we are but our team will do their best to have you back on the road within half an hour!
Pricing will change depending on the vehicle and the materials required. Contact our team for more information.
We strongly encourage Nissan owners to bring their vehicles to our team for two reason. First: our technicians are trained by Nissan and their expertise (combined) spans decades. If there is a problem with your vehicle they've likely encountered and solved it in the past. Second: we use Nissan brand parts, shipped directly from the manufacturer. Many smaller shops will use aftermarket parts in their repairs in order to keep the cost down. The parts we put into our customer's vehicles are of better quality and comparable price.
Our Express Maintenance service starts off with an oil and filter change before a Nissan-trained technician thoroughly inspects your vehicle. There will be a multi-point inspection designed to catch easily missed or approaching issues, tire tread depth check, a wheel alignment assessment, and a touch-less car wash. On top of that, they'll check your vehicle for re-calls free of charge.
In order to keep us well within Ontario guidelines surrounding businesses and the number of customers allowed in them at a time we do request that you contact our team and set up an appointment for all service visits. If it is an emergency our team will do what they can to accommodate your request.
Of course! All our service customers receive a vehicle disinfection and exterior wash.